Saving ARMS to your home screen (IOS devices)
How to Add Websites to Home Screen on an iPhone
iOS 10 enables you to add websites to home screen on your iPhone or iPhone Plus for quick visits. The websites that you add to your home screen look like apps. Below follow us to learn how to add your favorite sites to your home screen.

1. Open Safari on your iPhone, and visit accounts.recoveryoutcomes.com.

2. Click the 'Share' icon, and tap add to Home Screen.

Add Websites to Home Screen on iPhone – Step 2

3. Title the icon 'ARMS' in the name field and tap 'Add' to put it on home screen.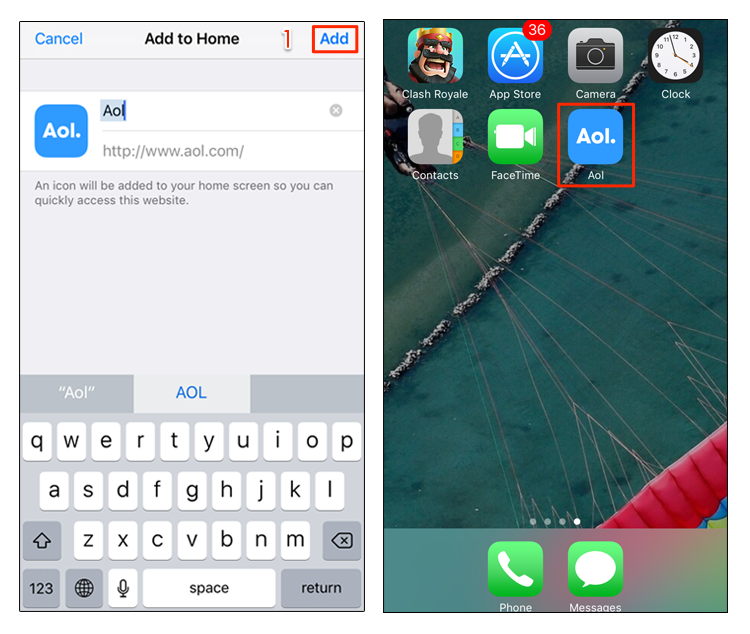 Add Websites to Home Screen on iPhone – Step 3

Related Articles

Adding the ARMS icon to your Android Home Screen

Add ARMS to the Android home screen using Google Chrome Save yourself a few steps when accessing ARMS from the web on your Android. 1. Open the Google Chrome app on your android 2. Type 'accounts.recoveryoutcomes.com' and select go 3. Select the ...

Applying Payment(s)

Learn how to apply payment(s) 1. Login to your front end portal by visiting https://accounts.recoveryoutcomes.com/ 2. Navigate to the side menu on the left of your screen and select 'Payment' Payment Screen Details Payment Enrollment - Displays ...